Celebrate St Patrick's Day In Style!
It's that time of year again when the whole world becomes Irish overnight to celebrate St Patricks's Day. And what better way to celebrate than with a glass or two of decent Irish Whiskey. Irish Whiskey has been around for as long as man has been able to distil spirit, and legend has it, that it was the Irish that took the distillers art to Scotland way back in the day.
These days the Irish Whiskey industry is growing at a phenomenal rate with new brands and styles appearing on the market on an almost weekly basis. It is fair to say though that the industry is still lead by the likes of Jameson and Bushmills etc, but there is a raft of smaller players getting in on the action too!. Whatever shenanigans and hooleys you go to or get involved in, have a great St Patricks day!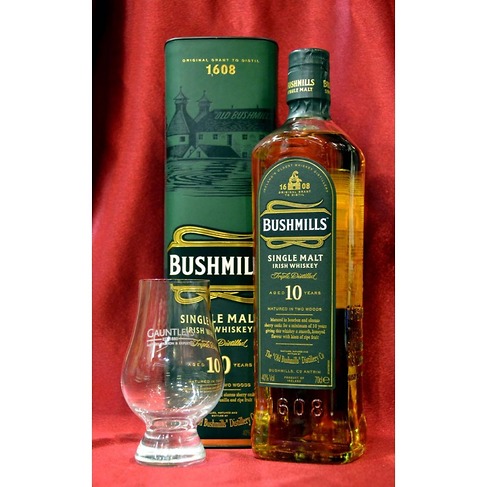 Re-Tasted: Oct 2014 A lovely nose of dense apricot, toffee, banana and vanilla. Subtly sherried with dried fruit and spice notes. Good grip with a fresh, granity edge.
The palate is again subtle on the sherry which allows the soft, toffee coated banana, apricot and malt to shine through. Wonderfully spicy on the middle with a touch of cinnamon and pepper. Long with a crisp, mineral finish and lingering spices.
Out of stock
£35.24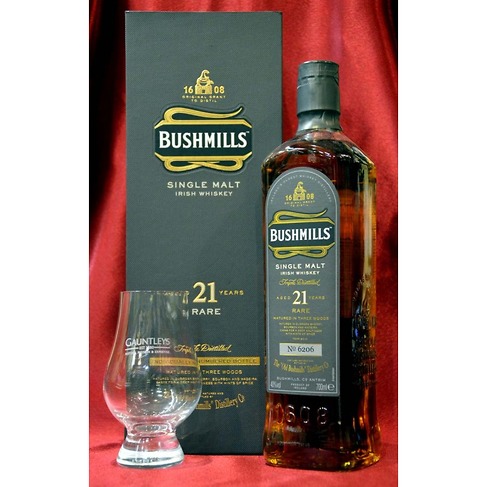 19 years in both Bourbon and Oloroso, finished for 2 years in Madeira. Bt No: 5565 Re-Tasted: June 2012 Pungent aromas of dried grape and sweet barley to kick off. Marvellously mature and fragrant with the American oak coming through with a touch of sweet vanilla. Seriously complex with the American oak definitely showing some maturity. With time some dusty cinnamon and nutmeg appears along with a touch of coffee bean.
The palate opens with the luscious, sweet sherry and dried Madeira grape entwined with the lovely, sweet, American oak. Gentle spices meander through, joined by the classic Bushmills, grainy nip. Lovely length with hints of chocolate coated raisin and gentle, dried spices. However the finish is all about the crisp spirit. Wonderfully balanced and showing a lot better than the last time I tasted it!
In stock - only one available
£180.98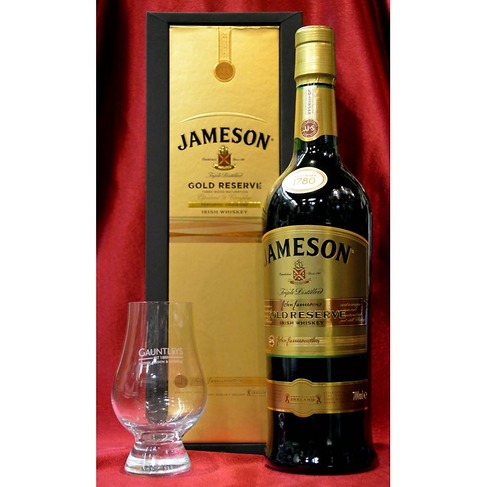 Takes its unique character from the small selection of traditional pot still whiskeys matured in new oak which is used in the blend.
A wonderfully soft and smooth nose showing some maturity. Big and aromatic, the honey coated barley and grains mingle with the toasted oak which gives it a light bourbony character. There are lashing of wood spices along with a slight creamy and floral note.
The palate is similarly soft and smooth, beginning with the honey coated barley followed by the hugely spicy wood which builds to a bitter crescendo, which offsets the honeyed sweetness perfectly. It�s big and luscious and although the mouth is coated in an oily/ creamy residue the grains return to give it a lovely crisp finale.
In stock - only one available
£98.27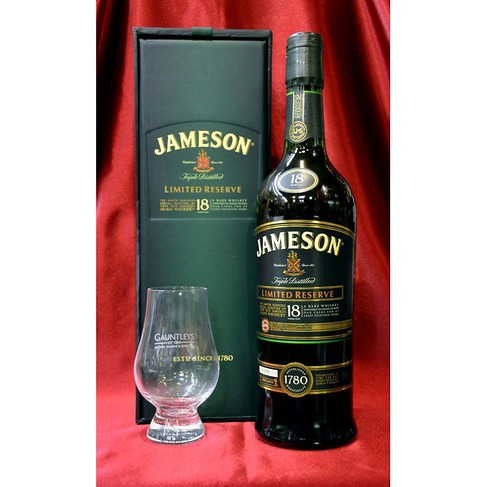 Is a blend of two potstill whiskies and a single grain is matured in Oloroso sherry casks and finished in bourbon wood for 6 months.
Btl No: 319736 JJ 18-8 Tasted: Mar 2013 Now those aromas have definitely got some age to them! Big, spicy grains mingle with a lot of sweet sherry and sweet Bourbon oak notes. Serious Pot Still spices go head-to-head to head with the oak and win! Very complex and evolving with some slightly tropical banana and apricot emerging with a lithe perfumed edge. With time some leather and tobacco notes join in. A seriously brilliant whisky, with all the components, grain, whisky and oak all playing a part.
The palate is soft and silky with the sherried fruit showing first along with hints of leather and tobacco. This is followed by the gentle, but biting grain and vanilla oak, which does grip the middle a tad giving the impression of less complexity. Grainier and quite spicy on the finish. That combination of pot still and grain gives it a very austere Bushmills kind of feel to the proceedings. Ok, so it has a little bit of a wobble on the middle as the oak grips but that finish is sensational.
In stock - only one available
£95.34
Re-Tasted: Oct 2016 Classic, grainy Pot Still aromas with an almost saline-like freshness. Hints of 'Bourbony' American oak, dark chocolate, coffee and subtle herbal sherry notes follow.
The palate opens with the silky American oak and liberally coats the Pot Still spices with vanilla. Dried, salt cured fruit follows along with a touch of coffee'd and treacly sherry on the middle. Long and juicy with the dried fruit and spice lingering.
In stock
£48.37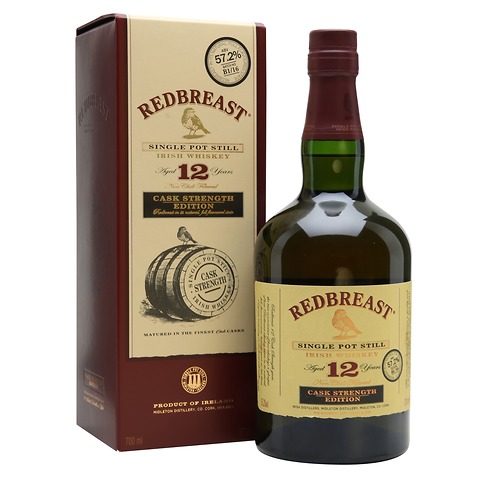 Current Batch: B1/16
Tasting Note (from previous release) Batch B1/16 Tasted: June 2014 A beautifully intense nose of spicy, pot still aromas. Completely unique odour of buzzy spice, grainy coffee'd tannins and edgy honey coated apricot. Hints of marzipan and soft, sweet-ish vanilla appear but given time the aromas become earthier with developing notes of dry soil, loam and mulch.
The palate is full and again showing plenty of pot still bite. Wonderfully soft apricot, apple, honey and ginger appear, again with an earthy nuance. Lovely intensity with quite a woody middle, but the finish is long and chewy with light vanilla, marzipan and spice. Wow!
With water the nose softens but the spices are still alive and kicking! There is more of the mocha and coffee aromas and the oak has become sweetly fragrant. And that honey is just to die for now! The palate is like the nose softer and with the oak a little bit more prominent. However the pot still graininess shines through. Extremely mouth-filling with the spices lingering along with a little bitter tannin at the death. Stunning stuff!
In stock
£81.46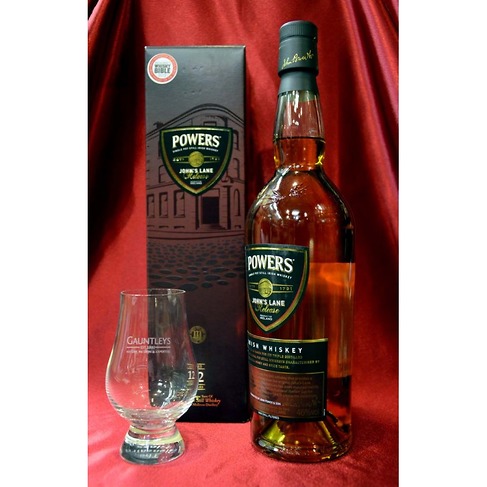 Tasted: Mar 2012 A lovely nose of sweet American oak with plenty of fleshy apricot and banana. It�s a veritable fruit salad of a malt! Liberally sprinkled with a dusting of cinnamon.
The palate mirrors the nose, opening with the sweet oak and followed by some voluptuous, sub-tropical fruit. There is an almost grainy nip (a trademark note of a Pot Still whiskey), which balances the mouth filling sweet fruit rather well.Long and oily, the finish is basically a continuation of the palate
In stock
£53.86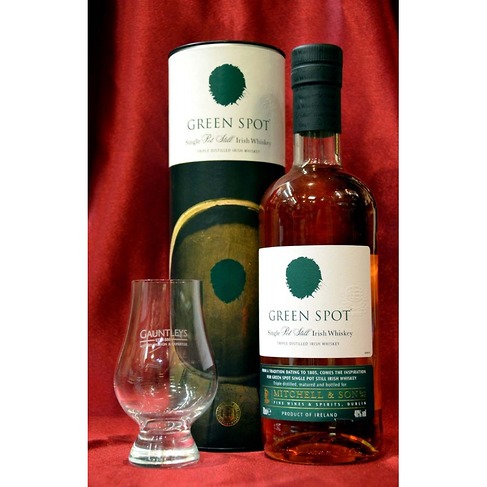 Tasted: Mar 2012 I can safely say that the only thing that has changed about this malt is the packaging. The nose displays all that wonderful pot still hardness, which to me comes across just like the nip that you get from a good rye whisky. Wonderfully spicy with stewed apple, toasted caramel oak and the most juiciest barley freshness imaginable. With time a gentle floral note emerges too.
Gently oily on the palate, yet still full flavoured and soft. Stunningly deep with spicy apricot and stewed apple, lightly sprinkled with a cinnamon dusting and again that rye like, grainy nip which does make the middle a touch on the austere side. Lovely length with some dry barley and toasty oak on the finish and just like on the nose a slight floralness to end with. Stunning stuff!
In stock
£49.34
Be the first to hear about new bottlings, limited editions, offers and our whisky tasting events
Join thousands of other whisky lovers & subscribe to get all the news from Gauntleys, our latest offerings & whisky events