English whisky is not something that automatically comes to mind when thinking about drinks that England is famous for, usually, that falls to Gin, but over the last 15 years or so, that picture is changing.
It was in December 2006 that the first distillate was drawn off the stills at the English Whisky Co in Norfolk. This would be the first whisky to be produced in England since 1905 when the Lea Valley Distillery in London closed its doors. Although initially, the number of new distilleries in England was quite slow to increase, that has gone from just a trickle to a veritable torrent!
Our range of English whiskies has increased accordingly over the years as the number of distilleries has increased and, although we can't stock everything, it has allowed us to cherry-pick some of the finest around. If you have not tried English whisky before you are really missing out - if you have tried them before, then you will know what to expect. Either way, if you explore the range below you will hopefully find something that intrigues you.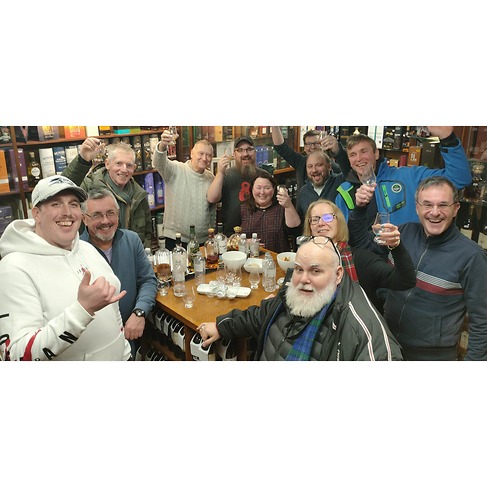 Our first 'brand' tasting event of the year takes us, metaphorically speaking, up to Yorkshire to sample the delights of the Filey Bay distillery. Situated in the village of Hunmanby, near Filey Bay on the Yorkshire Coast, this wonderful distillery is producing some of England's finest whiskies, in a range of different and unique styles. To guide us through this very impressive range of whiskies, we will be joined by Morgan McDermott of the Filey Bay distillery.
Disclaimer:-
In the event that you are a no-show for the tasting evening, or are a last-minute cancellation, we reserve the right to measure out tasting samples of each of the whiskies tasted and keep them safe for you. These can be collected from the shop at your leisure. If you wish them mailed out to you, please call us on 01159 110555 to arrange it. There will be a small extra charge for this. Unfortunately, we will no longer be able to move you on to the next event. It is your responsibility to note the correct time and date of the event to ensure your attendance. Unfortunately, purchased spaces are non-transferable. We no longer 'reserve' places at our whisky events - if you wish to come along you will need to purchase your spot beforehand.
If we need to cancel an event for whatever reason we will of course offer to move you on to the next available whisky evening or offer a full refund.
In stock
£35.00
Aged in 200ltr ex-Bourbon, finished in STR Rioja Barriques. Dist: 2016 Btl: 2020 Tasted: Jan 2022 The nose is pleasantly aromatic with estery white fruit, apricot and marzipan. Subtler but noticeable toasty oak and winey fruit than on the first release with late notes of earth and straw.
The palate opens with more of the winey/ juicy red fruits and toasted oak. The estery distillery character is apparent with hints of apricot and barley. Lightly tannic and grippy on the middle with a slight bittering. Long, fruity, spicy, winey finish with the estery white fruits returning in the after-taste. Lovely balance.
In stock
£55.30
The first Cornish single malt to be released by the distillery and a single cask as well. 3 years ageing in American oak and 1 year finishing in an ex-Rioja cask.
"Working with the guys at Keltek brewery, we produced a stunning pale mash. We then tripled distilled using Jackson, the largest of our stills, before ageing it in a Rioja Cask in the shadow of St Michael's Mount. With only 400 bottles of this single cask available, this will be the only opportunity to purchase this truly stunning whisky!"
In stock
£110.60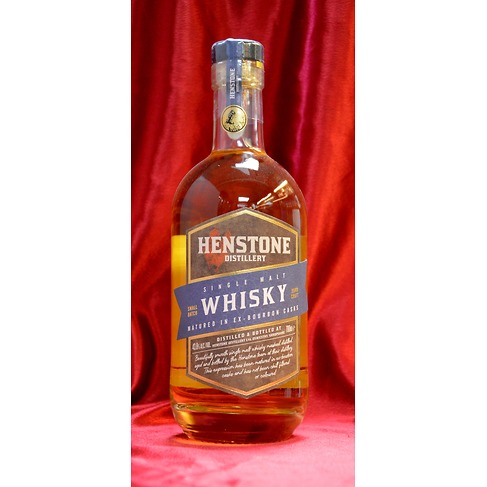 3 year old spirit aged in ex-Bourbon casks. NCF Tasted: Jun 2022 Aromas of soft bu lightly edgy barley, honey, citrus and subtle oak vanillins. It becomes slightly creamy as the oak kicks in.
The palate opens with some soft, yet unobtrusive oak and plenty of barley. Hints of malt and some subtle hoppy/ herbal notes. The oak kicks in on the middle adding sweet vanilla and subtle spice. Long, slighly edgy barley and creamy oak finish. Again, there's a touch of the Mackmyra about it. Lovely spicy aftertaste.
In stock
£56.88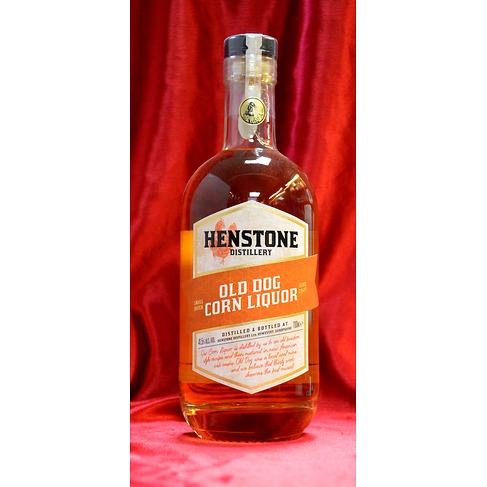 Corn, wheat and barley mash aged 8 months in American oak Tasted: Jun 2022 The nose is sweet and corny, but very fresh and clean with a subtle note of sweet American oak. Hints of citrus, ginger and white fruit.
The palate is full, corny and estery with plenty of sweet American oak and hints of white fruit, ginger and lemon. Its quite complex and layered for a young spirit and there's a slight Mackmyra-esque thing going on. Long, toasty oak finish with lingering corn and soft spice.
In stock
£36.18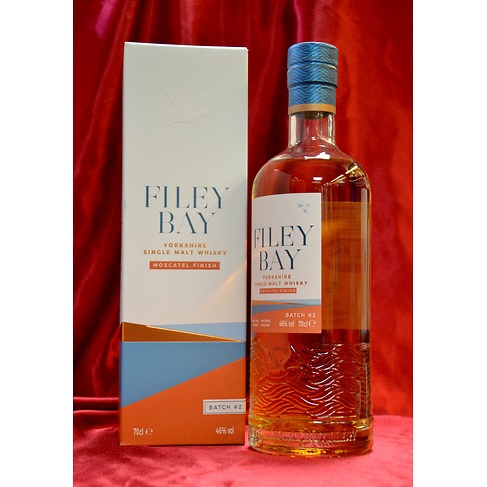 Aged in 200ltr ex-Bourbon, finished in 250ltr Moscatel Hogsheads. Tasted: Oct 2021 The nose is quite crisp and citric to start with restrained honey and grapey Moscatel notes. Slightly biscuity and malty with developing darker fruit, spice and pepper. With time some straw-like notes appear.
The palate is quite restrained with the biscuity and grapey Moscatel notes up first, followed by the subtle, estery fruit. Hints of soft spice and slightly bitter oak on the middle. but the estery distillery character balances it well. Long and juicy finish.
In stock - only one bottle remaining
£55.30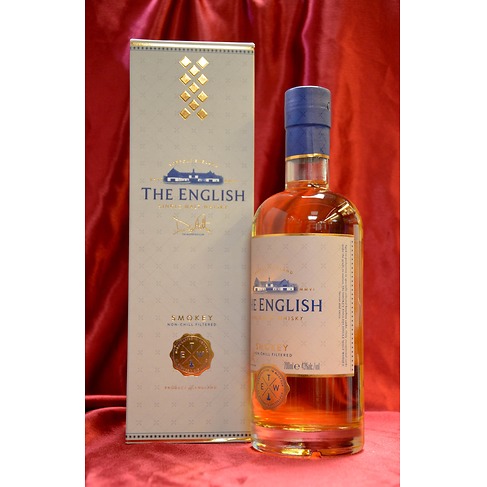 Tasted: Dec 2016 The nose is crisp, fresh and peaty with a passing resemblance to Caol Ila. Lovely sweet barley and creamy oak beneath, which fills the nose out quite well. Lightly spiced with orange, earth and a touch of seaweed.
The palate is soft and rounded with the creamy oak up first, which takes the edge of the peat, but it comes through with a medicinal, iodine edge. Hints of earth, coffee, vanilla and toasty oak on the middle. Long, crisp, salty, medicinal and herbal intense finish.
In stock
£47.37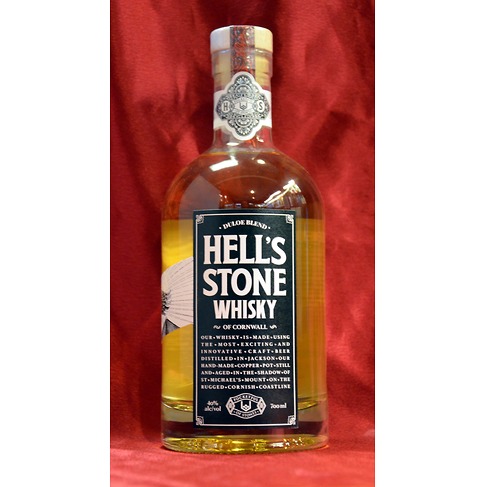 3 year old Cornish whisky (craft beer base) blended with 8 year old Loch Lomond whisky at Loch Lomond. Tasted: Sept 2021 The nose is very juicy and slightly herbal with estery apricot, banana and melon. Hints of barley appear along with citrus and slightly edgy, almost column still dried fruit. Lovely depth and balance.
The palate is fresh and barley'd with a touch of white chocolate and a little more creamy American oak. The fruit is subtler but still juicy and estery with hints of dried fruit, malt, baked apple and milky coffee. Long, slightly malty/ chocolaty finish with some subtle spice notes in the after-taste.
In stock
£35.55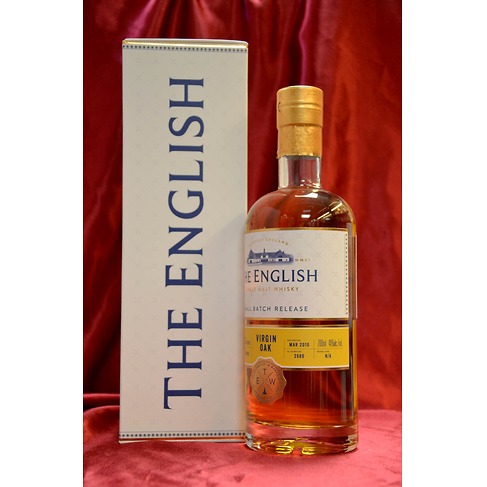 Btl: Mar 2019 Tasted: May 2019 The nose is rich and oaky but balanced by some lovely lime, hyacinth and barley notes. A touch of toffee appears along with both soft and slight gritty tannins. Late malt, peanut and gooseberry notes.
The palate opens with a oily barley and a touch of honey. The oak is noticable but not intrusive and is quite nutty and toasty. Hints of malt, toffee, bitter dark chocolate come through on the middle. Long and oily with lingering toasty oak and herbal notes.
In stock
£52.35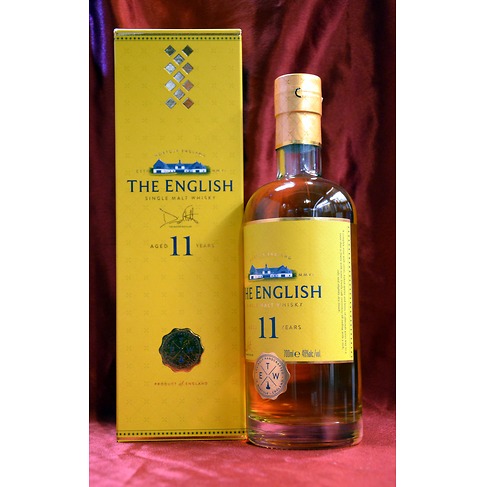 In stock - only one available
£71.04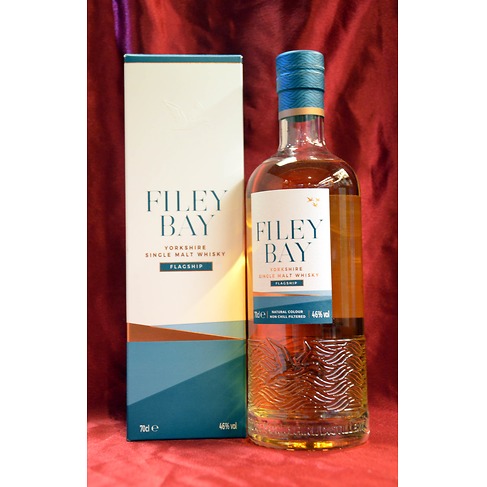 Bourbon Dist: 2016 Btl: 2020 Tasted: Apr 2021 An exuberant and estery nose with pineapple, pear, apple and hints of barley, straw and vanilla. Beautifully balanced with a touch of American oak tannin and vanilla appearing.
The palate is fresh and citric to begin with. The barley and estery/ bubblegummy white fruit moves in, along with apricot, pineapple and subtle honey and vanilla notes. Lovely intensity and length with lingering barley, fruit and just a subtle spirit intimation. This bottling shows that the spirit doesn't need the addition of a sherry cask, like the first two releases had.
In stock
£50.72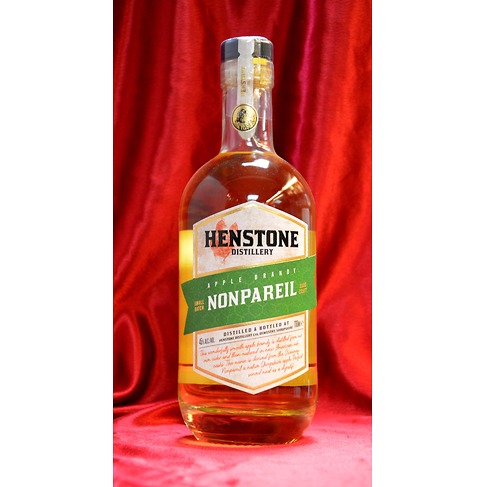 Tasted: July 2022 A pungent and slightly feinty nose with green apple skin and subtle Mezcal-esque pulped white fruit. Slightly peppery with vanilla and a sweeter apple note in the background.
The palate is a touch fuller than the nose suggests with more fleshy apple. Like the nose it has a slightly edgy Mezcal-like astringency with hints of wheat flakes and spice. Good length, herbal, apply finish. Very intriguing!
In stock
£36.18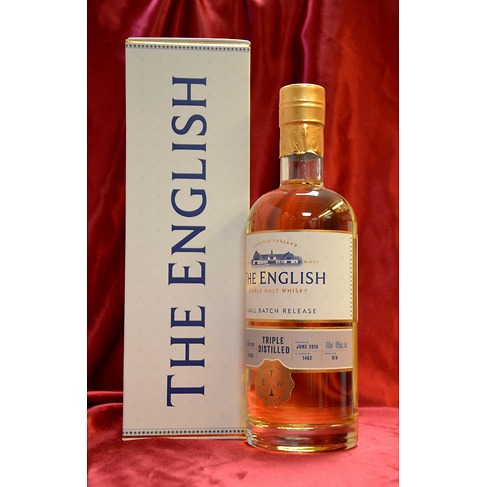 Batch 01/2019 Dist: Jun 2011 Btl: Jun 2019 Tasted: Jan 2019 A lightly, elegant and very barley orientated nose with crisp apple, pear and silky smooth, creamy oak. Very aromatic and developing a good depth. Late lemon, orange and granulated sugar.
The palate is fresh, barley'd and citric with hints of apple, pear and lemon. Subtle notes of granulated sugar and creamy, Bourbony oak on the middle. Lovely balance with a light bittering from the oak, which balances the sweetness. Long, creamy, slightly perfumed white fruit finish with lingering lemon and vanilla.
In stock
£61.56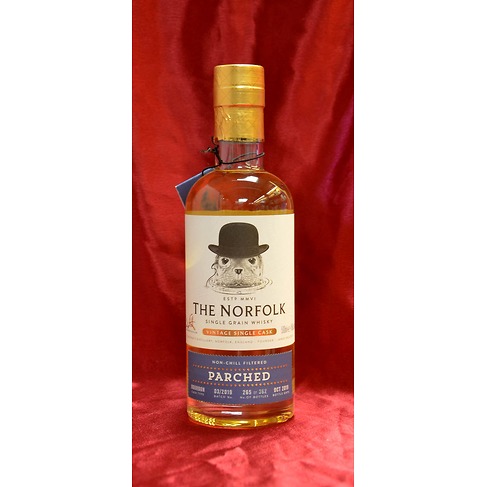 Mashbill includes torrified oats Batch 01/2017 Btl: Sept 2017 Tasted: Nov 2017 A light and elegant nose. Quite creamy with hints of oats, dark-ish rye and malt. A wonderful layering of cereal, toasty oak and late hints of minerals and lemon.
The palate is elegant and creamy with barley, oats and creamy oak. It fills out well as the oak picks up steam, but hints of citrus counter. Subtle notes of herbal rye come through on the middle, all set agains a backdrop of creamy American oak. Long and slightly oily with what feels like corn and rye notes lingering. Lovely, fresh, mineral after-taste.
In stock
£48.38
Be the first to hear about new bottlings, limited editions, offers and our whisky tasting events
Join thousands of other whisky lovers & subscribe to get all the news from Gauntleys, our latest offerings & whisky events