If you were asked to name a country that produces whisky, it would possibly be fair to assume that England would probably not feature very high up on the list, if at all. Although England has a long history of spirits distillation, it was mainly done to produce Gin. Now, if you had the ability to time travel back to the late 19th century, you would probably have been surprised to find at least 4 distilleries producing the amber liquid. These were found in London, Liverpool, and Bolton and produced mainly Malt for home consumption (Although some of the juice was sold to Scottish and Irish distilleries for blending!)
Production however ceased in 1905, when the last of these whisky distilleries, the Lea Valley distillery based in London (owned by the forerunners of Diageo, The Distillers Company Limited) closed its doors. The reasons for the loss of whisky production in England remain unclear but it was possibly influenced by the fact that the Scots were producing so much and were exporting globally.
It took over a century for whisky production to start again in England when The English Whisky Co. was founded in Roudham, Norfolk in 2006. Progress in building and developing new distilleries started off quite slowly, however, over the last 6 to 8 years the number of new distilleries has exploded with over 33 in production. Many of these distilleries are producing vibrantly exciting whiskies which rival many of their Scottish counterparts and that of other countries too. Our range comprises our choices of the cream of the crop of these distilleries (we have a couple more in store too), with plenty of scope for future additions!
Still in the dark about English whisky? Explore the whiskies below and see the light!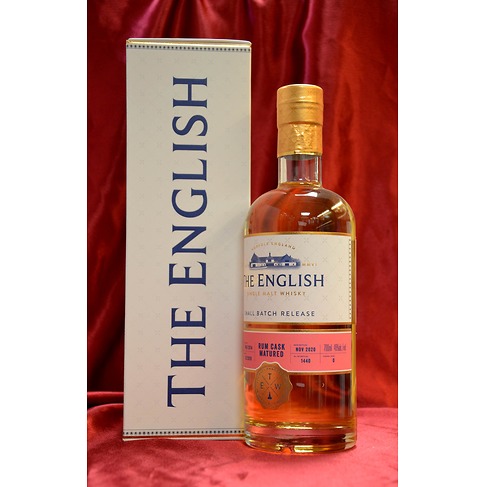 Batch 02/2020 Dist: Mar 2014 Btl: Nov 2020 Tasted: Dec 2020 An intensely oily, Guyana-esque rummy dried fruit nose with plenty of tropical pineapple, apricot and banana. Some barley and vanilla notes appear to balance the rum cask along with a touch of grass and ginger.
The palate opens with the barley, grippy oak and tropical apricot, banana and white fruit. The oak is a little tannic and grippy but that imparts a lovely dollop of spice to the middle and finish. Long and barley'd with a subtle baked pastry, vanilla, grass and bitter spice notes.
In stock
£52.35
Aged in 200ltr ex-Bourbon, finished in STR Rioja Barriques. Dist: 2016 Btl: 2020 Tasted: Jan 2022 The nose is pleasantly aromatic with estery white fruit, apricot and marzipan. Subtler but noticeable toasty oak and winey fruit than on the first release with late notes of earth and straw.
The palate opens with more of the winey/ juicy red fruits and toasted oak. The estery distillery character is apparent with hints of apricot and barley. Lightly tannic and grippy on the middle with a slight bittering. Long, fruity, spicy, winey finish with the estery white fruits returning in the after-taste. Lovely balance.
In stock
£55.30
Tasted: Jul 2020 The nose is full and heavy with barley and vanilla aromas. The winey late harvested fruit is quite subtle and balanced with hints of oxidised fruit and believe it or not orange. The edgy, grainy dried fruit (apricot/ sultana) aids the balance and with time a touch of sweet spice appears.
The palate opens with the winey fruit and hints of dried apricot and orange. Hints of barley and grainy dried fruit come through on the middle. Mouth-filling and full with a long sweet fruit and grainy dried fruit finish with subtle herbal/ hoppy notes and some toasty French oak.
In stock
£44.52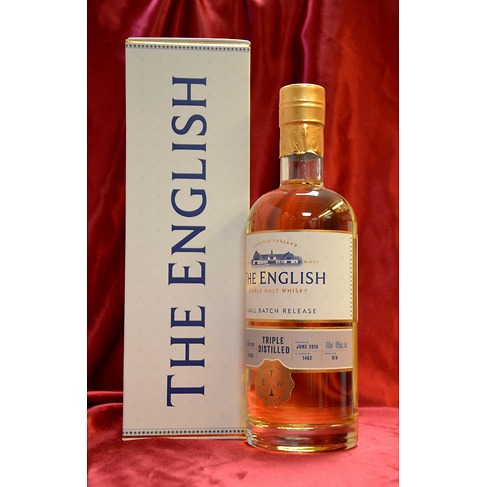 Batch 01/2019 Dist: Jun 2011 Btl: Jun 2019 Tasted: Jan 2019 A lightly, elegant and very barley orientated nose with crisp apple, pear and silky smooth, creamy oak. Very aromatic and developing a good depth. Late lemon, orange and granulated sugar.
The palate is fresh, barley'd and citric with hints of apple, pear and lemon. Subtle notes of granulated sugar and creamy, Bourbony oak on the middle. Lovely balance with a light bittering from the oak, which balances the sweetness. Long, creamy, slightly perfumed white fruit finish with lingering lemon and vanilla.
In stock - only one available
£61.56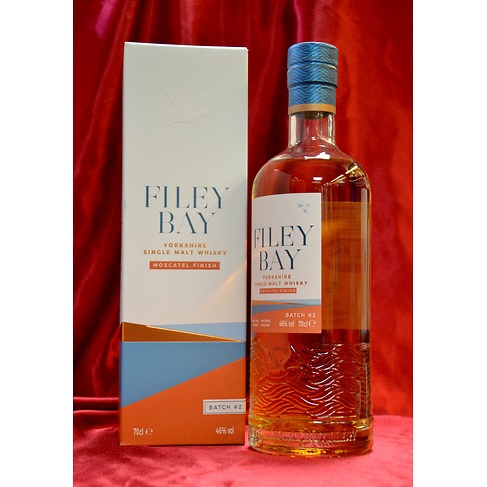 Aged in 200ltr ex-Bourbon, finished in 250ltr Moscatel Hogsheads. Tasted: Oct 2021 The nose is quite crisp and citric to start with restrained honey and grapey Moscatel notes. Slightly biscuity and malty with developing darker fruit, spice and pepper. With time some straw-like notes appear.
The palate is quite restrained with the biscuity and grapey Moscatel notes up first, followed by the subtle, estery fruit. Hints of soft spice and slightly bitter oak on the middle. but the estery distillery character balances it well. Long and juicy finish.
In stock
£55.30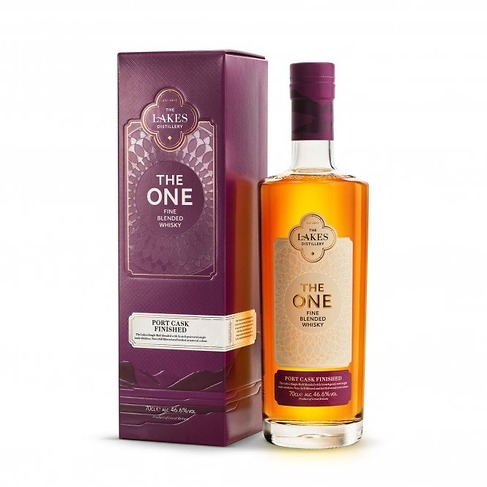 Tasted: Jul 2020 The nose is quite cereally and vanilla'd with subtle, sweet red/ black fruit and grainy dried fruit. Aromatic, juicy and balanced.
The palate mirrors the nose. Quite cereally with subtle, balanced porty notes. Hints of barley and grainy dried fruit show on the middle and it has a pleasant, subtly spiced finish with lingering fruit and chocolaty tannins.
In stock
£44.52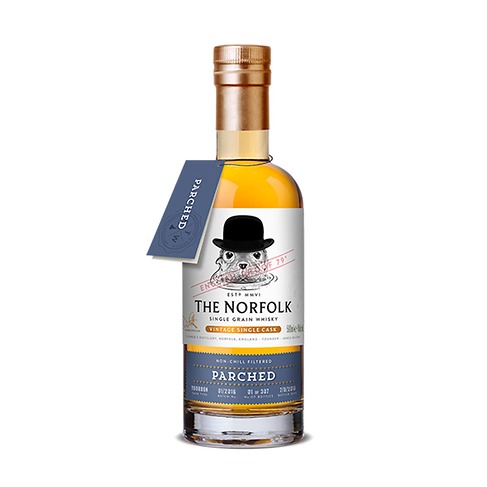 Mashbill includes torrified oats Batch 01/2017 Btl: Sept 2017 Tasted: Nov 2017 A light and elegant nose. Quite creamy with hints of oats, dark-ish rye and malt. A wonderful layering of cereal, toasty oak and late hints of minerals and lemon.
The palate is elegant and creamy with barley, oats and creamy oak. It fills out well as the oak picks up steam, but hints of citrus counter. Subtle notes of herbal rye come through on the middle, all set agains a backdrop of creamy American oak. Long and slightly oily with what feels like corn and rye notes lingering. Lovely, fresh, mineral after-taste.
In stock
£48.38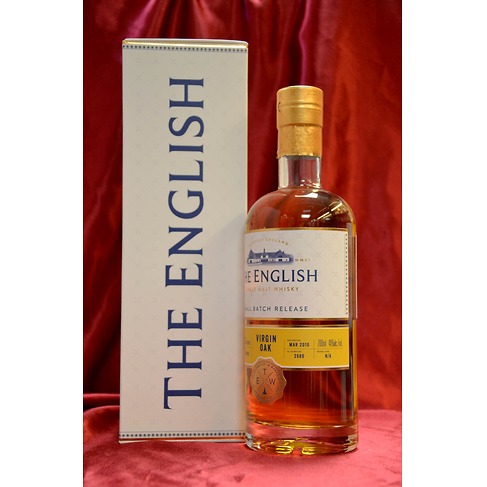 Btl: Mar 2019 Tasted: May 2019 The nose is rich and oaky but balanced by some lovely lime, hyacinth and barley notes. A touch of toffee appears along with both soft and slight gritty tannins. Late malt, peanut and gooseberry notes.
The palate opens with a oily barley and a touch of honey. The oak is noticable but not intrusive and is quite nutty and toasty. Hints of malt, toffee, bitter dark chocolate come through on the middle. Long and oily with lingering toasty oak and herbal notes.
In stock
£52.35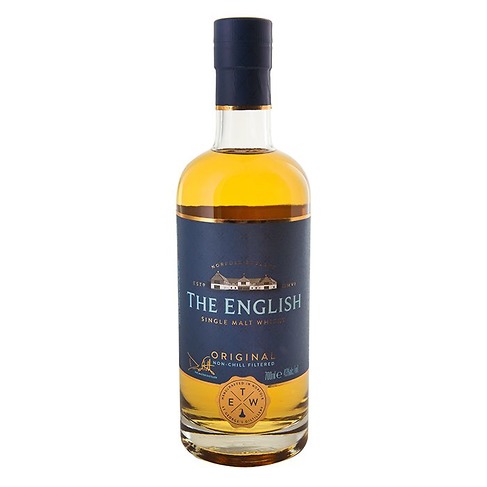 Tasted: Dec 2016 The nose displays plenty of soft vanilla oak and sub-tropical fruit – apricot, banana, melon along with hints of grass and barley. Quite Irish in style with the oak becoming quite ice-creamy and slightly perfumed, possibly indicating first fill American oak or even new casks.
The palate shows a little more barley character, but it pretty much follows the nose with sub-tropical fruit and creamy oak. Wonderfully soft and subtly herbal and malty finish with a salty, white chocolate after-taste.
In stock
£46.45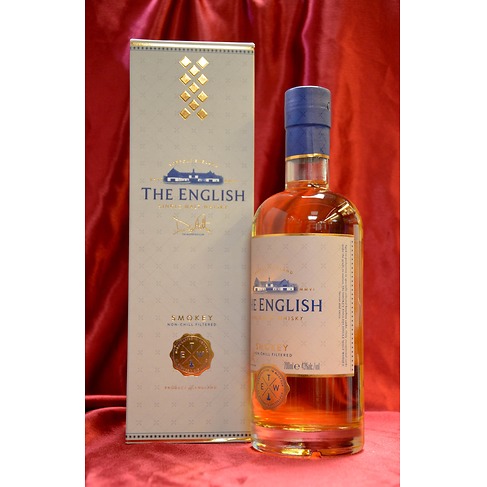 Tasted: Dec 2016 The nose is crisp, fresh and peaty with a passing resemblance to Caol Ila. Lovely sweet barley and creamy oak beneath, which fills the nose out quite well. Lightly spiced with orange, earth and a touch of seaweed.
The palate is soft and rounded with the creamy oak up first, which takes the edge of the peat, but it comes through with a medicinal, iodine edge. Hints of earth, coffee, vanilla and toasty oak on the middle. Long, crisp, salty, medicinal and herbal intense finish.
In stock
£47.37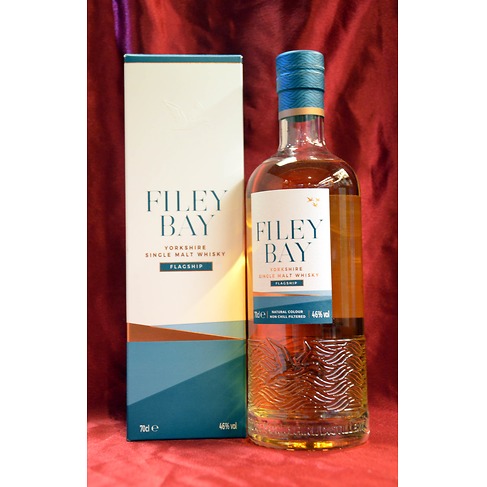 Bourbon Dist: 2016 Btl: 2020 Tasted: Apr 2021 An exuberant and estery nose with pineapple, pear, apple and hints of barley, straw and vanilla. Beautifully balanced with a touch of American oak tannin and vanilla appearing.
The palate is fresh and citric to begin with. The barley and estery/ bubblegummy white fruit moves in, along with apricot, pineapple and subtle honey and vanilla notes. Lovely intensity and length with lingering barley, fruit and just a subtle spirit intimation. This bottling shows that the spirit doesn't need the addition of a sherry cask, like the first two releases had.
Temporarily out of stock
£50.72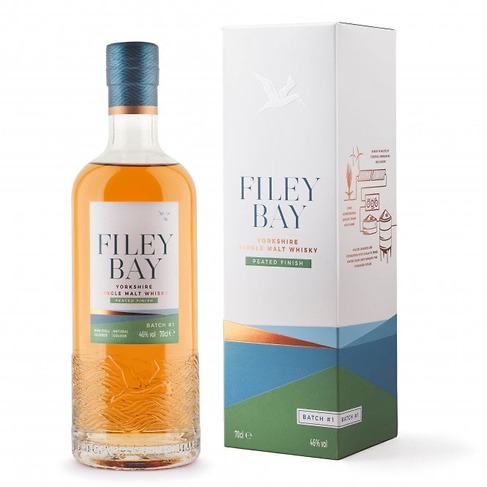 3.5 years in bourbon, a further 4-6 months in ex Islay peated whisky barrels. Dist: 2017 Btl: 2021 Tasted: June 2021 The nose opens with plenty of the juicy, estery, bubblegummy apple, pineapple, peach and pear drops. The peat is very subtle and slightly herbal, really it's just a whiff of smoke. With time it becomes quite heathery and subtly meaty.
The palate opens with a touch more of the herbal peat smoke but there's no shortage of distillery character - apple, pineapple, peach and pear drops. Full, juicy and sweet, with creamy oak, but some subtle citrus abetted by the alcohol adds balance. Long and fruity with a smoky spicy bite and lingering fruit and smoke. Simply gorgeous!
Temporarily out of stock
£55.30
Be the first to hear about new bottlings, limited editions, offers and our whisky tasting events
Join thousands of other whisky lovers & subscribe to get all the news from Gauntleys, our latest offerings & whisky events