Looking for something a little different to your usual Malt? Why not try a Single Grain whisky? Over the last four or five years, Grain whisky has made a bit of a resurgence in the UK, principally led by Haig Club. It is light, delicate, slightly sweet and quite clean in style and has been marketed to within an inch of its life! Great for summer drinking over lots of ice.
Made from Wheat or Maize (rather than Barley that is used in Malt Whiskies) young Grain whiskies are sharp and sweet and are primarily used in Blended Whiskies. These Blended Whiskies are made using a combination of Malt Whisky and Grain whisky where the Grain element is used to fill out the blend. The higher the proportion of grain to malt the cheaper the whisky as it is cheaper to produce grain whiskies than it is to produce malt whiskies. Where Malt is made in batches, Grain whiskies are made continuously in the column still method, hence the lower costs.
Given a bit of ageing though, Single Grain whiskies can offer up something immensely complex, deep and very interesting. Obviously, there will be more influence from the cask used, but the spirit itself develops a roundedness taking away the 'spirity' edge. They also develop the character which they can lack when they are young and their ageing potential in cask can be immense, which is why you get some quite old whiskies!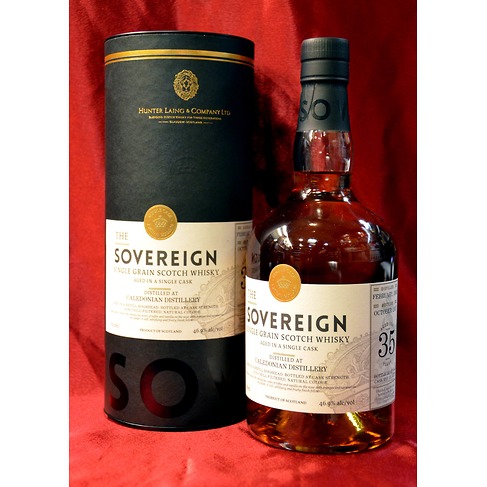 Code: SOV2117 Dist: Feb 1982 Btl: 2017 Tasted: Nov 2017 Intense aromas of dark, dried fruit and subtle treacle. Almost malty in character with sweet cinnamon, pepper, heather, raisin, plum, orange and mature American oak. The grain gives it a lovely crisp edge and with time some toasty oak appears.
The palate opens with the dark dried fruit fouind on the nose, followed by sweet vanilla oak and hints of sub-Cognac-esque oxidised fruit. Hints of dark chocolate, spice comes through and some citrus notes freshen the mid palate. Long and succulent with dark chocolate, earth and vanilla. Slightly drying finish but the tannins are super smooth and a little treacle balances.
In stock - only one bottle remaining
£151.16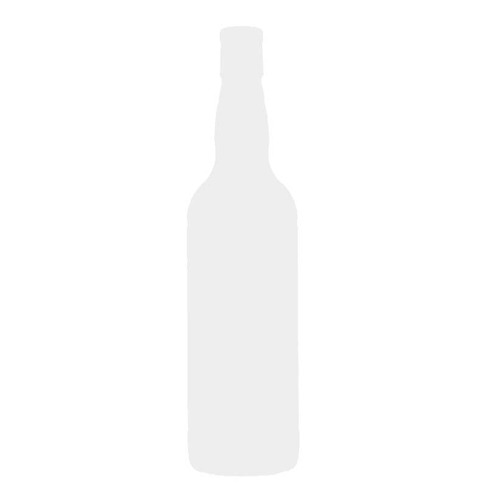 Bourbon Barrel 903820 Dist: Oct 1987 Btl: Oct 2017 Tasted: Dec 2017 The nose is slightly herbal with crisp dried fruit and hints of honey, lemon, nuts and a lovely column still nip. The oak is very subtle and adds just a little oily caramel note with time.
The palate is fresh and crisp with dried apricot and white fruit. Elegant and quite nutty with the oak sitting in the background, although it does become slightly milky on the middle. The fresh, nippy column still spices return on the finish along with the dried fruit.
in stock - only one bottle remaining!
£128.95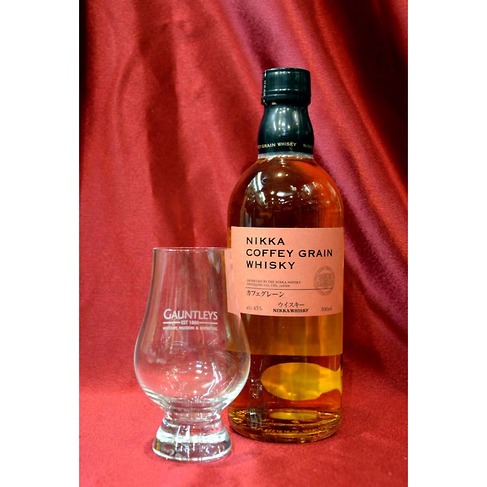 Bottle Code: 14B06B6 Tasted: Dec 2012 An intensely fresh nose yet the grain has a lovely softness of character along with a herbal, coffee demeanour. Beautifully sweet and almost gristy! The oak is quite light, elegant and slightly buttery. With time the grain notes harden and hints of juniper, citrus, walnut and light smoke become evident.
The palate begins quite sweetly with the oak showing a similar buttery quality. The grain comes through to add a nippy freshness and the spirit becomes quite herbal on the middle and mingles with the oak sweetness. Very full and wonderfully textured, but the grain finally beats the oak with a wave of citrus. It finishes quite dry with the oak adding a light marzipan sweetness along with a lingering cocoa, light coffee, liquorice and raisin note.
In stock
£58.30
Be the first to hear about new bottlings, limited editions, offers and our whisky tasting events
Join thousands of other whisky lovers & subscribe to get all the news from Gauntleys, our latest offerings & whisky events