Just Arrived - New Claxton's Bottlings
The latest Claxton's releases have arrived. All are very limited in availability so you will need to be quick!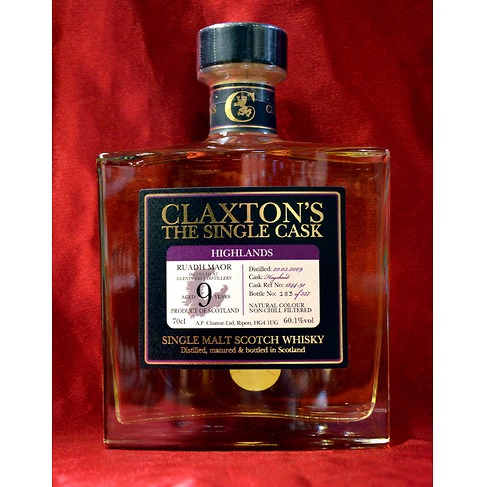 Bourbon Hogshead Dist 2009 Btl: 2018 Tasted: Jul 2018 Aromas of burnt coffee grains, mocha and hints of sweet peat, heather and tar. Very slightly feinty, raw and intensely alcoholic with late roast meat and menthol notes.
The palate is a little lighter and opens with gristy barley and earthy peat. Again it's slightly raw and alcoholic but there's no doubting its intensity. Slightly metallic on the middle with a touch of tar and coffee. Masked but peaty finish with subtle sweet barley and vanilla.
Water emphasises the honey on the nose and removes some of the rawness. The peat is sootier and there's more roasted meat as well. The palate is sweeter and smokier. Like the nose its less raw and more rounded as there is more oak influence. Long and slightly mentholated and heathery with a lovely sweet coffee and peat finish.
In stock - only one bottle remaining
£53.81
Be the first to hear about new bottlings, limited editions, offers and our whisky tasting events
Join thousands of other whisky lovers & subscribe to get all the news from Gauntleys, our latest offerings & whisky events