Lakes Distillery - The One
Here is your opportunity to grab something really unique at a great price. The One which is made by the Lakes Distillery in Cockermouth is the UK's one and only blended whisky made using whiskies from all four countries of the union. The edition featured on our special offer is the Sherry Expression which has been finished in PX sherry cask to produce a gorgeously rich and flavoursome whisky. Availability is very limited.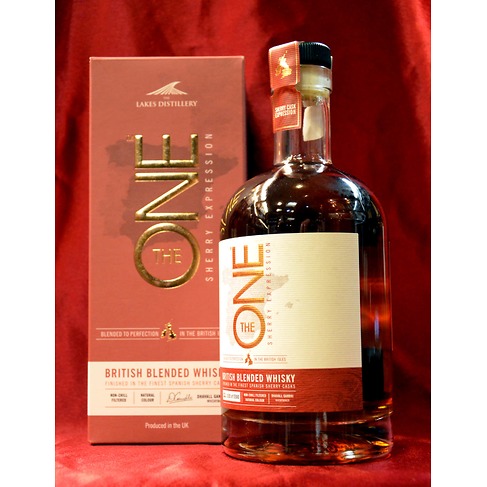 Pedro Ximinez Cask Finished Tasted: Dec 2018 The nose is crisp and granity with white fruit (as per the standard bottling) augmented by hints of treacle and prune. Subtly sherried with barley, peat smoke, soy sauce and smoked bbq sauce notes.
The palate is full and rich with more emphasis on the winey/ treacly Pedro Ximinez character. Slightly gritty tannins and barley follow but the sherry is pretty dominating. Quite meaty on the middle with smoked meat and bbq sauce. Long, herbal and sherried with lingering herbal spice and smoke.
In stock - only one bottle remaining
Be the first to hear about new bottlings, limited editions, offers and our whisky tasting events
Join thousands of other whisky lovers & subscribe to get all the news from Gauntleys, our latest offerings & whisky events