Latest Releases From Douglas Laing
One of our favourite Independent bottlers is Douglas Laing. Founded in1948 by Fred Douglas Laing, they pride themselves in sourcing some of the best, rare single cask whiskies around. The latest releases are stunning with some coming in the smaller, handy, carry home 50cl size bottles. As is always the case with this kind of thing, the bottle runs are really limited, so best be quick!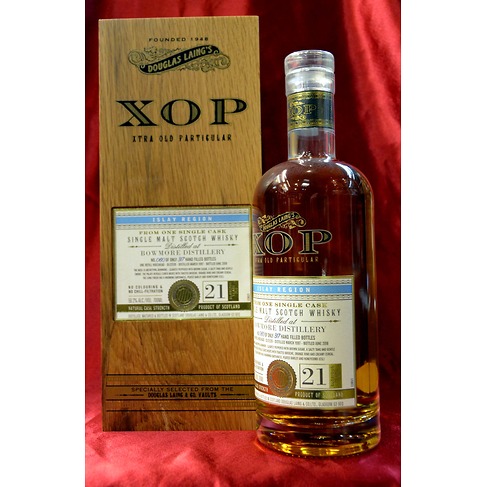 Bourbon Code: XOP0151/ DL12539 Dist: Mar 1997 Btl: Jun 2018 Tasted: Jul 2018 Heavy fish oils aromas with sweet barley, oily peat, violets, vanilla and mature baked apple. Stunningly mature with subtle lemon notes and with time salt, sultanan and dried apricot.
The palate is full, oily and slightly coffee'd with fish, earthy peat smoke, pepper, violets and mature fruit. Vibrant and salty with lemon notes on the middle. Long, oily and fish with peat dust and warm vanilla. Superbly balanced, and probably not cheap!
In stock
£225.24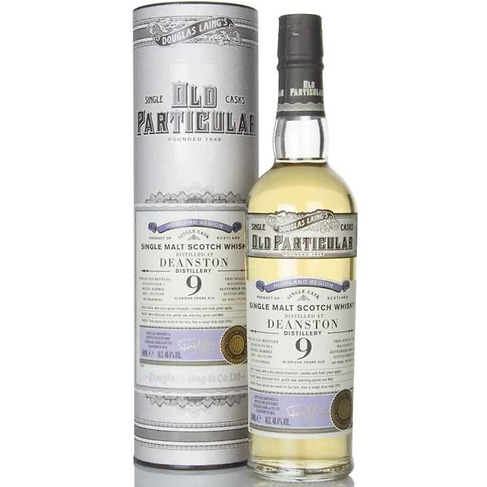 Refill Bourbon Barrel Code: OLD0751/ DL13199 Dist: Sep 2009 Btl: Apr 2019 Tasted: June 2019 The nose opens with an obvious but expected industrial hard barley note but there is also some sweeter barley, creamy oak and even a touch of honey, which comes as a bit of a shock! Slightly herbal and botanical with time and OMG is that a touch of estery fruit I can detect!
The palate is like the nose, a pleasant combination of hard and sweet barley along with creamy oak. It does become a touch more industrial on the middle and the oak bitters a bit too, but I have to say that it's pretty well balanced. Short and subtly spiced with a touch of white fruit and spirit.
In stock
£46.74
Be the first to hear about new bottlings, limited editions, offers and our whisky tasting events
Join thousands of other whisky lovers & subscribe to get all the news from Gauntleys, our latest offerings & whisky events