Balblair single malt Scotch whisky is intriguingly complex and satisfying. They capture the intense esters at the start of the spirit cut to give there Whisky the core characteristics of apricots, oranges, spices, floral notes and green apples. The heavier oils and lipids at the end of the cut are also captured, giving leathery, nutty and full-bodied characteristics. Balblair's new bottlings from the 12-year-old to the 25 masterfully balances the roots of where it came from and its new modern twist. Why not have a look for yourself!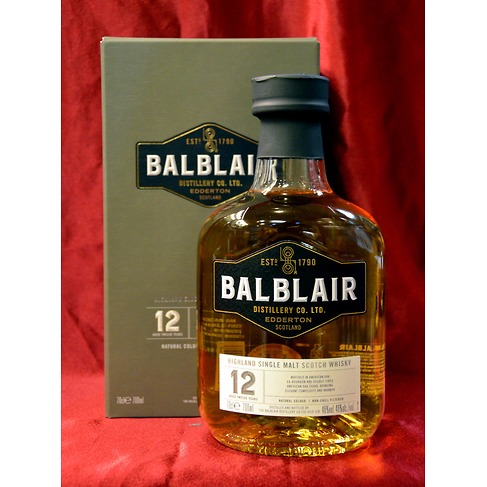 Bourbon & Re-charred American oak Tasted: Oct 2019 The nose opens with crisp white fruit and gooseberry along with some slightly hard and aggressive oak tannins. Hints of lime. camomile appear but the oak becomes increasingly charred and toffee'd.
The palate is full and barley'd with soft apricot, apples and mineral notes. Again the oak tannins are a bit hard and aggressive but the fruit softens them a bit. Quite citric on the middle with lime and gooseberry. Good length with returning sweet vanillins, clotted cream, citrus and minerals.
In stock
£45.00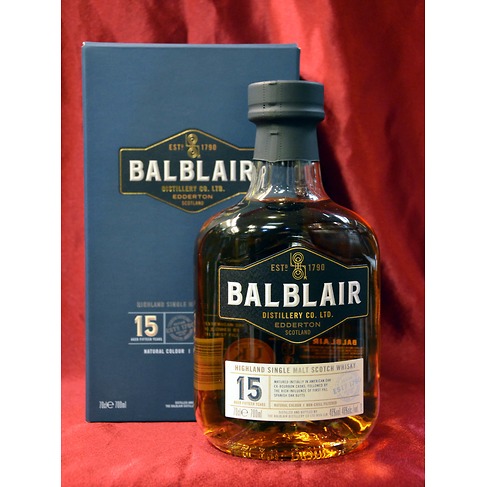 Bourbon/ First Fill Spanish oak finish. Tasted: Oct 2019 The nose opens with obvious but luscious sherried dried fruit. with hints of dark syrup, poached pear, apricot, tart raisinated fruit, violets, minerals, dark chocolate, ginger and orange marmalade. With time a touch of American oak lightens along with gooseberry and lime.
The palate opens along the same lines with the sherried dried fruit and hints of slightly gritty/ chocolaty tannins, walnut shell, barley, creamy American oak. Pleasantly balanced and long with the American oak forcing it's way to the fore, bringing vanilla, cream and toffee, although the slightly gritty and spicy tannins counter. It certainly shows more sherry character than the old 2000 vintage.
In stock
£75.00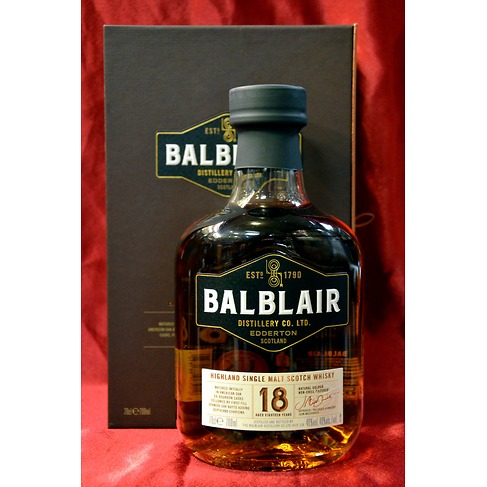 Bourbon/ First Fill Spanish oak finish. Tasted: Oct 2019 Really deep aromas of mature sherry with floral dried fruit, milk chocolate, stewed fruit, ginger and subtle American oak notes. With time hints of gooseberry skin, minerals, vanilla, coffee, pomegranate and orange conserve. A fabulous nose!
The palate is fresher and more mineral with milk chocolate, raisinated fruit, sultana, dried peach, heather and creamy vanilla. Subtle notes of coffee'd tannins and mature sherrywood follow but the sheer weight of fruit and American oak vanillins softens those tannins. A little grippy on the middle but wonderfully spicy. A little drying on the finish but it's pleasantly coffee'd with a heathery, mineral fade. That's a great finish!
In stock
£120.00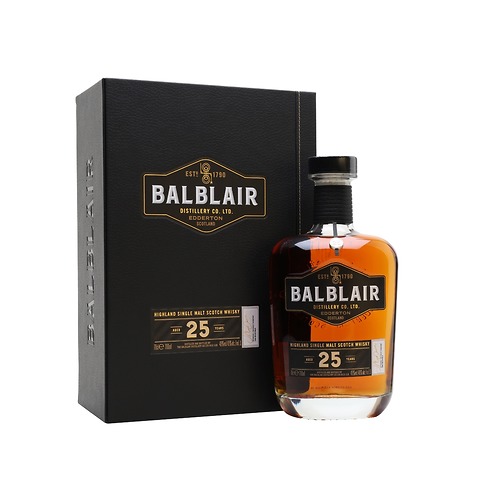 Bourbon/ First Fill Spanish oak finish. Tasted: Oct 2019 A stunning nose of Cognac-esque dried apple, cinnamon, dusty ginger, prune, fig, tobacco and fresh citrus. The complexity here is sublime and hints of leather, sandalwood, liquorice and raisin appear along with some subtle American oak. Beautiful weight an elegance, it has certainly spent some time finishing in the Spanish oak.
The palate is elegant and full with a rich Cocgnac-esque apply rancio and hints of coffee, malt, dark chocolate, tobacco, sweet raisins, milk chocolate, ginger and oily barley. Sublime depth and complexity with orange and apricot conserve, lime and chocolaty tannins on the middle. Long and decadent with lingering Cognac-esque notes. A little drying at the end but very chocolaty too. A serious mouthful!
In stock
£500.00
Be the first to hear about new bottlings, limited editions, offers and our whisky tasting events
Join thousands of other whisky lovers & subscribe to get all the news from Gauntleys, our latest offerings & whisky events