New Whiskies From Old Malt Cask
As we head into the latter part of the year, we start to see some more interesting whiskies arrive in store and one of our favourite Independently Bottled ranges at the moment is the Old Malt Cask from Hunter Laing. Launched in 1998, the Old Malt Cask range was introduced to offer consumers the opportunity to purchase extremely high quality, single cask whiskies that otherwise would have ended up in the standard distillery bottlings. Over the years we have been able to source some awesome whiskies from the Old Malt Cask range and the current batch is no exception.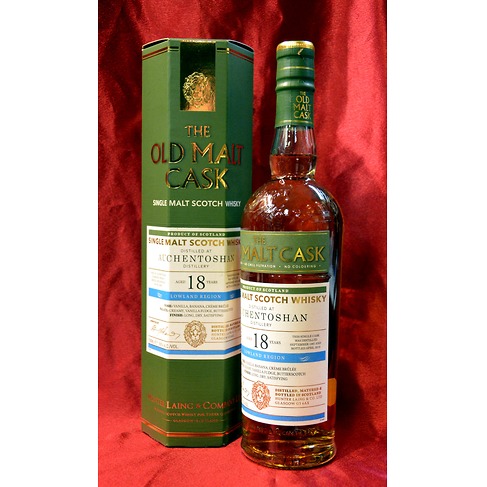 Refill Bourbon Hogshead Code: OMC2559/ HL12294 Dist: Sept 1997 Btl: Apr 2016 Tasted: May 2016 A lovely, dusty and fragrant nose of barley, sweet rose petals, rose Turkish delight, eucalyptus, thyme and pepper. Classically 'toshan with late hints of lime, gooseberry and vanilla.
The palate shows a touch more oak and feels a little fuller. Gently mature with barley and hints of coffee, rose petals, granulated sugar, citrus and pepper. A lovely, spicy finale with lingering rose Turkish delight.
In stock
£74.05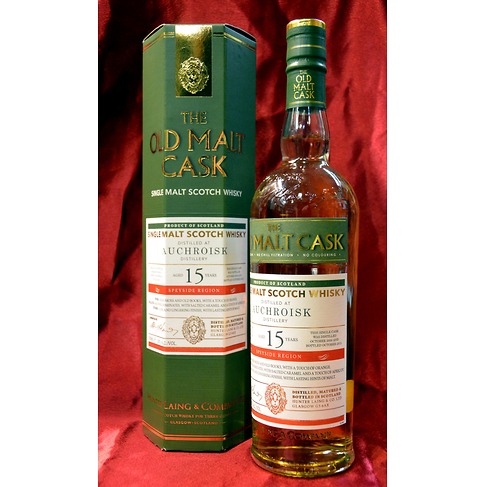 Bourbon Dist: Oct 2000 Btl: Oct 2015 Code: OMC2525/ HL11944 Tasted: Nov 2015 A crisp and citric nose with hints of rose petals, barley, leafy herbs, earth and a smidge of baked fruit. It has quite an alcohol prickle and with time some oily toffee and lemon.
The palate is intense, barley'd and citric with oily barley and oak. Quite full on the middle as the apricot and light baked apple notes arrive, along with some tart citrus and buzzy spices. Long and barley'd with hints of clove, mint and coriander leaf in the finish along with some lightly bittering, dusty, milk chocolaty tannins and malt.
In stock
£63.52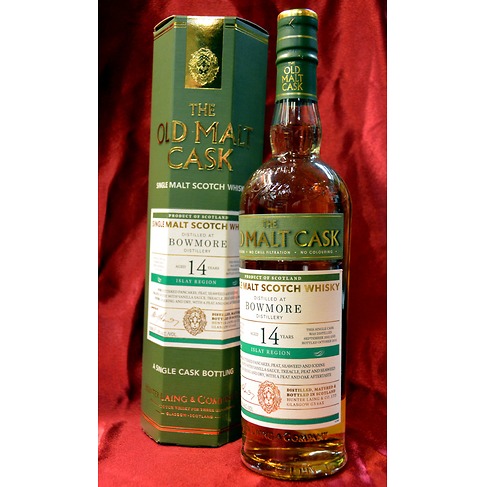 Refill Bourbon Hogshead Code: OMC2604/ HL12765 Dist: Sept 2002 Btl: Oct 2016 Tasted: Dec 2016 An interesting nose. Very petroly, like it's been finished in an ex-Riesling cask! Hints of oily barley, unsweetened toffee, coffee, manure and subtly smoky peat briquettes. Chunky and bold with unassuming, supportive oak.
The palate is quite winey with the petrol overlaying the thick, oily peat. Hints of barley and oak come through on the middle but the petrol note is quite dominating. Lovely intense, slightly citric and salty finish with hints of parma violets, dusty, sooty, dry peat and tar.
In stock
£78.45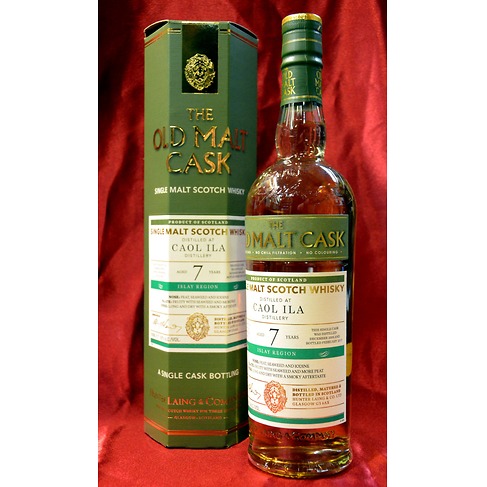 Refill Bourbon Hogshead Code: OMC2632 Dist: Dec 2009 Btl: 2017 Tasted: Mar 2017 The nose is lighter than 2631 and more youthful with crisp, salt laden white fruit and subtle, herbal peat. Lightly malty with a touch of barley emerging.
The palate opens quite crisp, but there's a sprinkling of granulated sugar. Showing more peat of the medicinal/ herbal variety, along with tar and subtle white fruits. A very salty middle leads into a lightly oiled but coastal finish with the gritty, dry peat smoke, salt and peppery white fruit lingering
In stock
£63.31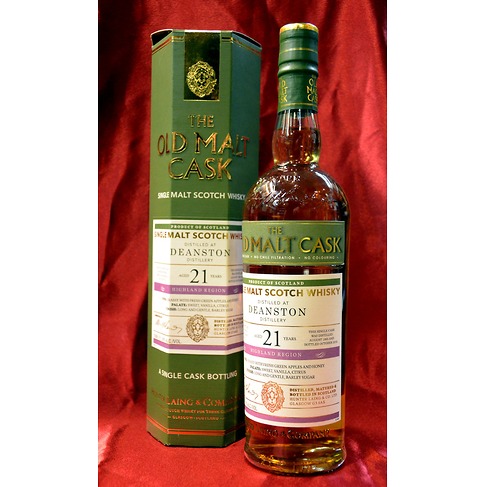 Bourbon Code: OMC2605 Dist: Aug 1995 Btl: 2016 Tasted: Dec 2016 OMG! Is this really Deanston? It has a surprisingly aromatic nose, which is something I thought I'd never say about this distillery! Barleyed and fruity with apricot, lime, gooseberry, dusty American oak and subtle spices. Extremely clean with a touch of vanilla.
The palate opens with some subtle toffee oak and pleasantly mature, dusty oak. A touch of apricot follows but the clean and mature oak is the focal point. Lightly coffeed and spicy on the middle with a long, juicy, succulent, sweet spice finish and oaky after-taste. OMG! A bottling of Deanston that I'd happily sell, whatever next!
In stock
£83.99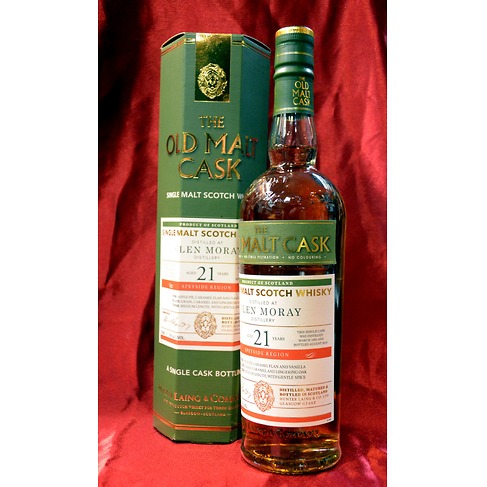 Bourbon Code: OMC2588 Dist: Mar 1995 Btl: Sept 2016? Tasted: Oct 2016 An evocative nose of peach, barley, honey and white fruit. Hints of lemon grass, dusty American oak follows. It darkens a little with time as the malt appears.
The palate is crisp, fresh and quite grassy with white fruit, barley and a little wood tannin. The oak is pleasantly mature and the building citrus on the middle is balanced by some sweet barley and honey. Long and juicy with lingering citrus, spice and vanilla.
In stock
£86.05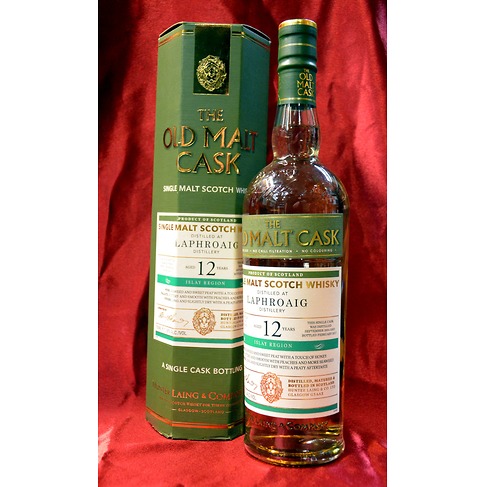 Refill Bourbon Hogshead Code: OMC2637 Dist: Sept 2004 Btl: 2017 Tasted: Mar 2017 Lovely, dusty peat aromas with hints of seaweed and medicinal peat. Quite pungent with barley, coffee and a touch of oak.
The palate is full and milky, opening with a subtle saltiness. Gentle peat and coal dust follow and the coastal astringency builds well on the middle. Quite citric and salty on the finish with lingering coffee, seaweed and dry peat.
In stock
£111.88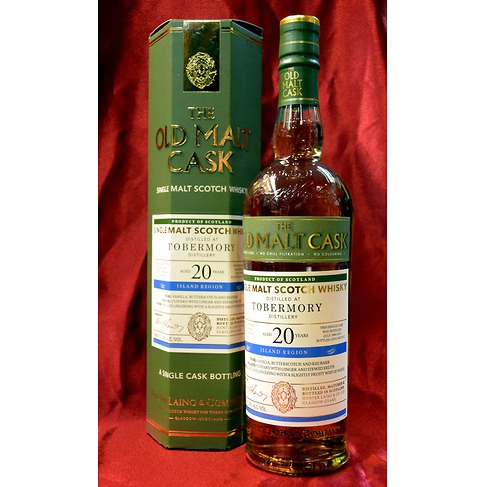 Refill Bourbon Hogshead Code: OMC2621 Dist: Jul 1996 Btl: 2017 Tasted: Mar 2017 Earthy and malty, but clean aromas with even a touch of fragrant barley! Dark fruit, treacle, dusty American oak, granulated sugar and an almost parma violet note follows.
The palate is full and malty with a touch of oat biscuits, treacle and more malt. There is a slight, edgy spirit note but the earth and buttery oak balances. Long and succulent with the malt returning along with subtle herbs, salt and tart citrus. For an old 'mory, it's not too shabby!
In stock
£83.50
Be the first to hear about new bottlings, limited editions, offers and our whisky tasting events
Join thousands of other whisky lovers & subscribe to get all the news from Gauntleys, our latest offerings & whisky events