Tomatin Single Malt Whisky
Tomatin has to be one of Scotland's best-kept secrets! For over 120 years the Tomatin distillery has been quietly producing fantastic spirit. The distillery itself is situated just north of the village of Tomatin along the A9 towards Inverness. Back in the day, the whiskies produced at Tomatin were used to bulk out blended whiskies, a practice that continued really until the late 1990s. Since it's construction, the number of stills used has steadily increased from the original 2 in 1897, to 4 in 1956, 6 in 1958, then up to 10 in 1961. By 1974 that number had increased to 23!
It wasn't until 2004 that Tomatin as a brand of whisky really took off when the first incarnation of the Tomatin 12 Years was released. This was quickly followed by a myriad of different Tomatin age statements and styles. Over the last 15 years or so, the brand has developed and grown in stature and the whiskies that it releases are becoming ever more interesting.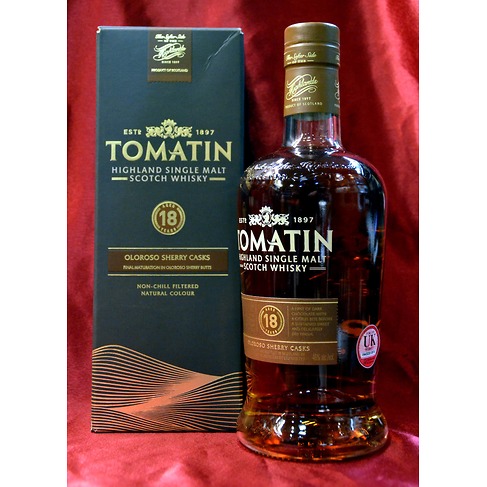 16 years in first and second fill bourbon, followed by 2 years in second and third fill Oloroso. Re-Tasted: Nov 2016 Succulent aromas of raisins, sultana, prune and dusty sherrywood. It opens to show a subtle Armagnac-esque rancio and a touch of coffee. The slightly sawdusty vanilla oak comes through and lightens the nose and eventually becomes the dominant character.
The palate is very much like the nose, with the sherry up first with hints of coffee, dusty tannins, prune, raisin and dried plum. Lovely, intense, citric and mineral middle clears the way for the soft vanilla oak to come through on the finish. Long with lingering barley, grass, mineral's and coffee.
In stock
£82.57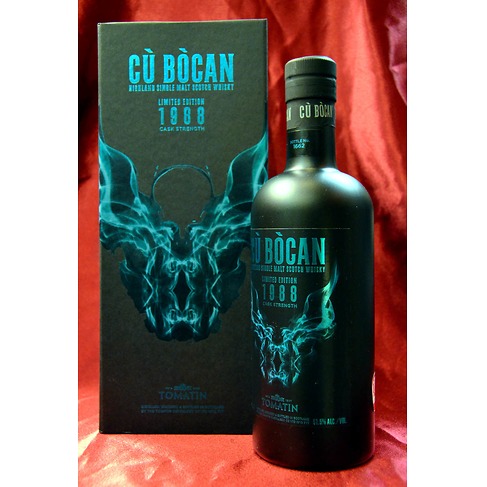 Bourbon and sherry matured unpeated spirit, finished in ex-Islay (I know the distillery but I'm not allowed to say!) casks. Dist: 1988 Btl: 2016 Tasted: June 2016 A lovely, mature and fruity nose, which opens with the dusty American oak, followed by vibrant citrus, juicy kumquat, tangerine and apricot. A touch of rose petal, herbal sherry and slightly woody peat appears along with some late earthy peat and dunnage.
The palate is full, ultra soft and barley'd with hints of vanilla and subtle sherry notes. Layered and spicy with the dry peat coming through, ably emphasised by the alcohol. Subtly salty with a long, coffee, dark chocolate and dunnage finish. It does end a little on the dry side but the rich, spicy fruit offsets.
In stock
£197.47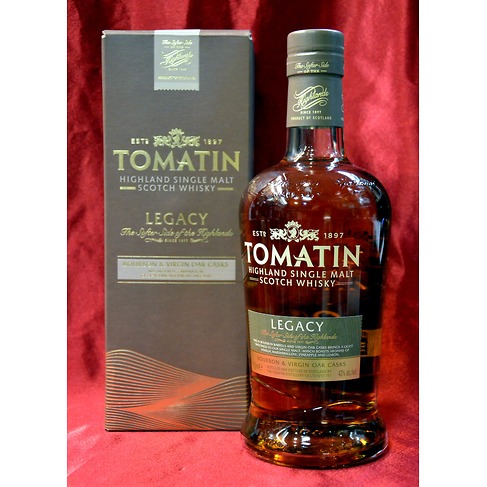 Aged in Bourbon and Virgin Oak Casks Re-Tasted: Nov 2016 Fresh and citric aromas with a light grassiness and barley notes, followed by sweet vanilla oak and some subtle grainy and toasty oak notes. Pleasantly fruity and balanced with emerging apricot and banana.
The palate is slightly gristy and vanilla'd, opening with the grippy, spicy oak and followed by luscious apricot and barley, which balances the oak well. Long and mineral with a mouth-watering spicy twang.
Temporarily out of stock
£30.11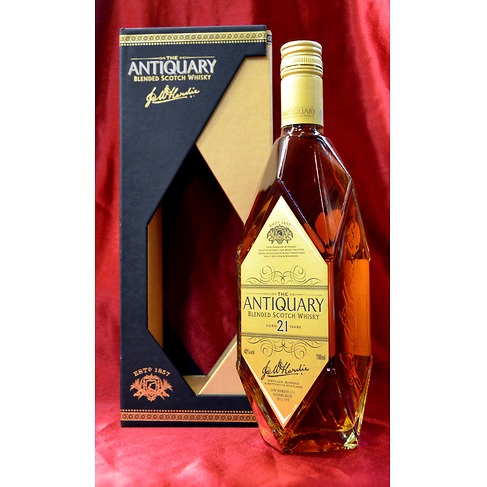 Re- Tasted: Sept 2018 Luscious and tropical nose. Mature, honeyed and barley'd with sexy, sawdusty American oak and hints of apricot, prune, walnut, pepper, oxidised apple, pear, ginger, coffee and hints of mature grainy dried fruit. Fabulously lithe and mature with a late dry smokiness.
The palate opens with more of the grainy dried fruit and sherried pruney notes, followed by the dusty American oak. Mature apricot, apple, plum, raisin, walnut and mocha come through on the middle. Lovely length with sun dried raisin, gingery spice and a touch of drying tannins. Finally the sweet vanilla oak and grain notes return. Superb progression.
In stock
£85.00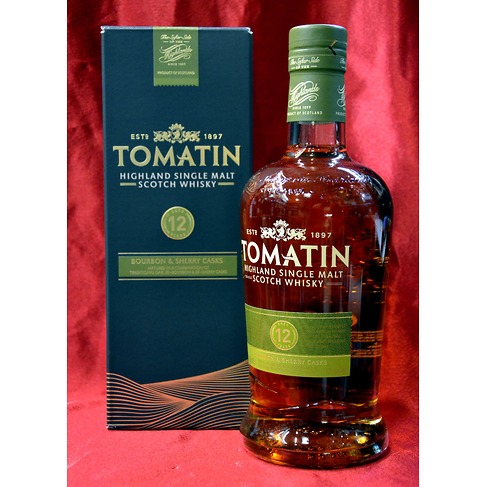 11 1/2 years in first and second fill bourbon, followed by 6 months in first and second fill Oloroso.
Tasted: Nov 2016 The nose begins with the fresh citrus and lightly grainy barley. Herbal and slightly coffee'd sherry follows and comes through quite strongly. With time subtle menthol and milk chocolate aromas appear.
The palate opens with a touch more chocolaty and treacly sherry with gentle dried fruit notes. It moves into herbal Oloroso territory before the vanilla and slightly grainy oak and mineral notes come through on the finish. Long, with lingering subtly balked fruit, floral apricot and barley. That extra 3% alcohol gives it a really intense finish.
Out of stock
£38.74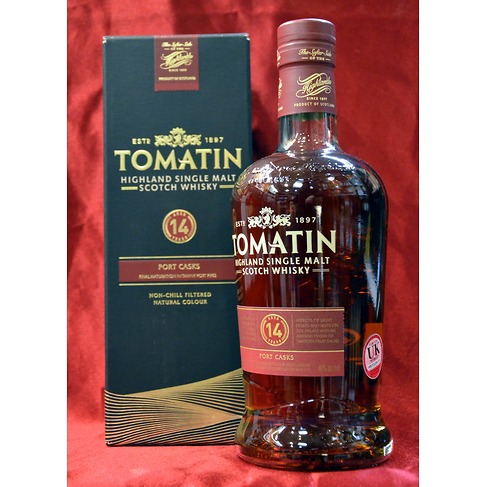 13 years in Bourbon/ 1 year in Tawny Port casks which previously held 30-40 year old port Re-Tasted: May 2015 Full and soft aromas of sweet barley, honey and juicy, tawny fruit. Hints of straw, red liquorice, orange, pomegranate, cranberry and earth appear. With time the red fruit notes become increasingly perfumed, but not overly so.
The palate opens with the syrup coated dried red fruit, followed by barley, straw, malt and juicy tawny berry fruit. Lovely nutty intensity on the middle with some supple chocolate tannins. Long with lingering off-sweet fruit and finishing with a crisp minerality.
Temporarily out of stock
£56.58
Be the first to hear about new bottlings, limited editions, offers and our whisky tasting events
Join thousands of other whisky lovers & subscribe to get all the news from Gauntleys, our latest offerings & whisky events